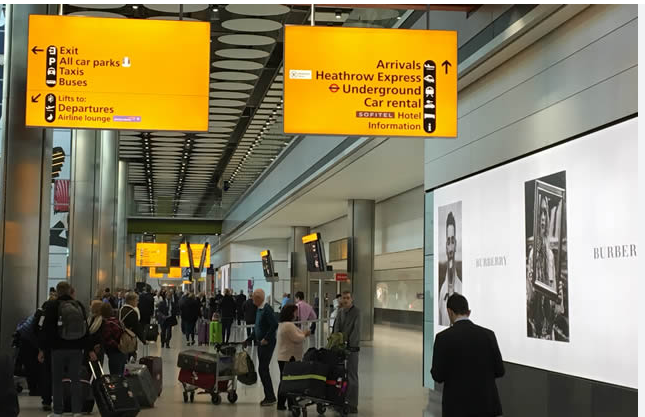 Reliable Heathrow to Gatwick Airport Transfers with Britannia Airport Cars
When it comes to airport transfers, reliability and comfort are paramount. Britannia Airport Cars, a renowned transfer service provider, guarantees both with their Heathrow to Gatwick Airport Transfer service.
About Britannia Airport Cars
Britannia Airport Cars is a company that offers premium airport transfer services across the United Kingdom. Known for their high standards of service and professional approach, they have become a preferred choice for many travelers.
Heathrow to Gatwick Airport Transfer
Connecting between Heathrow and Gatwick, two of London's busiest airports, can be a challenge. Britannia Airport Cars has stepped up to provide a seamless transfer experience that eliminates the stress and unpredictability of making this journey.
Why Choose Britannia Airport Cars for Heathrow to Gatwick Transfers?
There are several reasons why Britannia Airport Cars stands out in the realm of airport transfer services:
Professional Drivers
All Britannia Airport Cars drivers are professional, courteous, and experienced. They have expert knowledge of the best routes between Heathrow and Gatwick to ensure that you reach your destination on time, every time.
24/7 Service
No matter what time your flight lands, Britannia Airport Cars has you covered. Their service operates 24/7, ensuring that you'll have a reliable mode of transport available when you need it.
Transparent Pricing
With Britannia Airport Cars, you can expect no hidden charges. The pricing is transparent, fair, and provides excellent value for the quality of service you receive.
Easy Online Booking
Their intuitive online booking system makes it easy to schedule your airport transfer. You can book your ride well in advance, ensuring a worry-free travel day.
In Conclusion
Whether you're travelling for business or leisure, Britannia Airport Cars' Heathrow to Gatwick Airport Transfer service ensures a stress-free journey. Their commitment to professionalism, reliable service, and customer satisfaction makes them an excellent choice for all your airport transfer needs.